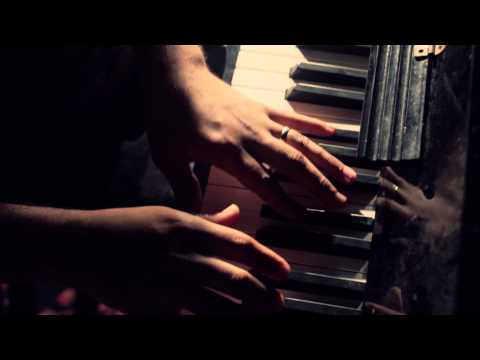 "Far better it is to dare mighty things, to win glorious triumphs even though..."
– TDR
this never has been yours
So yes it's a Tuesday but I've found myself at a solid amount of kill shot mini glasses. Oh what's a kill shot? It tastes like a skittle mutant just came in my mouth which I mean to describe as a little snippet of a Bacardi grape bottle. Nevertheless I've found myself population 1 of the town Too Drunk Tuesday. And I'm in a bar where all the bartenders love giving...
Time Is Making Fools Of Us: Slam Poets and Spoken... →
fuckyeahslampoems: Hey Fuck Yeah Slam Poem Fans! Looking for more interesting poetry/spoken word/slam/poets to follow? Here is a (large) sampling of some of the folks we follow: Lauren Zuniga http://laurenzuni.tumblr.com/ Andrea Gibson http://andrewgibby.tumblr.com/ Sierra DeMulder http://sierrademulder.tumblr.com/ Mike McGee http://mikemcgee.tumblr.com Rachel...
37 Signs You Might Be Buster Bluth →
Buster Bluth from Arrested Development is just a large man-child. And really, aren't we all just giant children? I'm a scholar. I enjoy scholarly pursuits. 
Observations at Laguardia's Gate B8
It is difficult when you call 2 places home. You always feel like you are leaving something special while returning to somewhere important. There is always anticipation. There is always sadness. I don't know if I'll ever figure out the balance. It's easy to fly on rainy days. The drops become a painting on the splattered windows. Pollock would be impressed with this artist's work. Nausea...
2 tags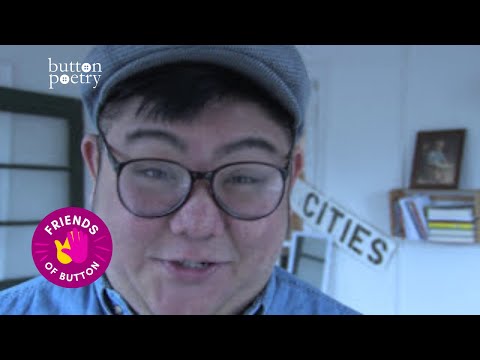 get off my back wednesday
6am. an audition. a run. 5 flights of stairs, 4 times. another run. the heat. the wind. sonya tayeh. the keep going. you can do one more lap. buying your best friend a peanut butter cookie. noah and the whale's first day of spring. the first day it feels like spring will come, ignoring the blood in your shoes. 
i've found storms in you too
I'm on the 1 train. We're swimming south. There is an iPod snuggled in my pocket whispering piano variations of the latest friend I've made in Washington Square Park. Pablo Neruda leans over my left shoulder. It's true: daughter of the sky, you slit the world and its green leaves, with one bolt of your lightening. First of all, Pablo, as nice as it is for you to talk to me, I have my...
"So when you spot violence, or bigotry, or intolerance or fear or just..."
– Patton Oswalt, responding to the bombing in Boston earlier today. (via williamjames174)
the hollow
I had this dream right? Don't laugh. I mean you can laugh because its a little wild but don't laugh too much because its kind of all I ever wanted. Ok so I have this dream where we are sitting on my roof. My roof has this great skyline. You've never seen it but you could soon if you wanted to and it's great. So we are siting on my roof and you're holding my guitar....
"And I feel that I am a man. And I feel that a man is a very important thing —..."
– East of Eden, John Steinbeck
and many more
You'd think after 5 years of practice I'd be better at this. That I wouldn't always call. Or happen to stumble across the coffee mug replica of your tattoo that would look incredible with your palm wrapped around it. Or create the perfect hot chocolate recipe. I do. I won't ever admit it to anyone else but I do. I always call. My breath still catches when the ringing begins. Don't worry. It's...
"Live on coffee and flowers. Try not to worry what the weather will be."
– Matt Berninger  (via natashakills)
1 tag
tuesday.
the evening. the yellow sweatshirt. the 20 minute shower to erase the pound. the ache of the feet. the 3 jobs. the bad coffee. the granola bar. the falling asleep on the train. the you're still not done with today yet. the pick yourself up again. the first meal scheduled at 10:30pm. the timshel. the 40 blocks. both ways. the don't zip up your coat. the finding the shine in cloudy central...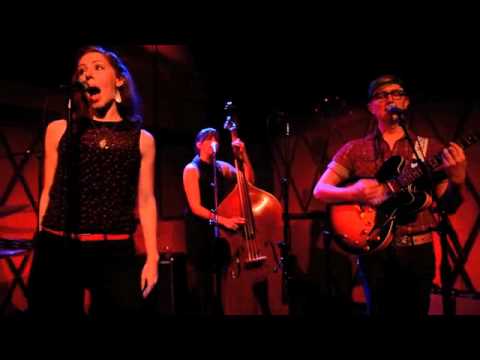 "If someone breaks your heart just punch them in the face. Seriously. Punch them..."
– Frank Ocean
Pound Me Like a Whalebone Anthem
You didn't ask for this old piano, and it's old — this half-drunk heathen thought she wandered into a stained-glass pew when you found her at the foot of the stairs, dragged her to the corner, soaked her in salt and the stained glass shards from last night's brawl. She's old, she's so old that when you punch the keys, Goddammit really punch the keys!, her notes skew out to new angles in the...
1 tag
dala-ran: Upward Over the Mountain | Brand New...
"You own everything that happened to you. Tell your stories. If people wanted you..."
–  Anne Lamott  (via ceedling)
the 6am
Its the moment when you're watching the bagel carts of 9th avenue prepare for the morning that you realize you haven't taken the train home yet tonight. The woman behind the counter with one shiny gold tooth says, "what are you ladies doing up so early?" And you both reply, "you mean late." The jungle pointing towards home is still cuddling with darkness right...
sometimes I'd like just to ask her what...
""It's a New Year and with it comes a fresh opportunity to shape our..."
– Neil Gaiman
In 2012.
introducing denver. jerky beez. red rocks. bop skizzum. broncos. stealing bowling shoes. bonnie parker. the west. the piano. rearranging the furniture. 75 block walk home. hallelujah. merida. trading the balcony for the rooftop. clementine. skillful sailors. wowps. the best smelling shoulders. hope in the silence. lake street dive. aching hands from holding on. black coffee. another cup. another...
To The Little Ship
The Old Year. 2012. The End Of.       january. I tell my piano things I used to tell you. - Chopin blame the crying on the sad movie, on the minor chords in the music, not the retched sound of new grief. it thrashes like sharpened teeth into the softest flesh. breathe. heal.      february. Blessed are the hearts that can bend; they shall never be broken. - albert camus learned a song...
"Dear Lord, Be good to me. The sea is so wide and my boat is so small."
– Irish Fisherman's Prayer
the sculptor's hands
For to us a child is born, to us a son is given: and the government shall be on his shoulder: and his name shall be called Wonderful, Counselor, The mighty God, The everlasting Father, The Prince of Peace. Isaiah 9:6             It's 6:25am.  I am awake and staring at the red glow stick hanging off my mirror. My mother pours me a cup of coffee. My dad gives me a hug. He asks me how I feel...
"She writes like she's starving."
– R. D. Larson (via pavorst)
when your flight gets delayed 3 hours and then 45...
and then the plane taxis for 75 minutes and then you stop in Dallas and then you have to wait for the police to escort a passenger off and for some reason the majority of this travel day has 0 chairs so you have made yourself as small as possible on the floor. and then you get a text message. I'm so glad our lives are so poetic by which I mean they're terrible by which I mean they're full of...